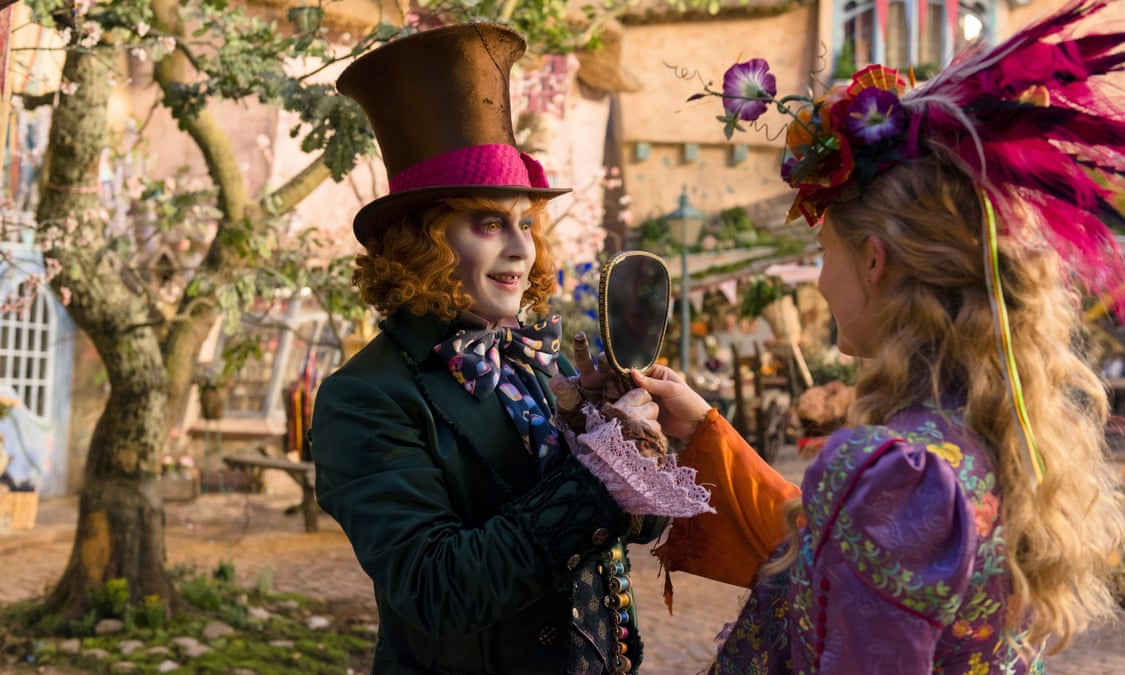 LOUISA:
---
LOUISA SAYS:
It's the costumes, stupid. Well, that and the makeup. Everything else about "Alice Through the Looking Glass" is a less-than-enchanted mess. I didn't want to believe it, but this movie is every bit as bad as everyone says it is.
Johnny Depp is back as the Mad Hatter, Mia Wasikowska returns as Alice and Helena Bonham Carter is once again Iracebeth the Red Queen. The trio of actors are more than capable in their roles and the characters they create on film are fantastic, but none can save this mechanical movie. In fact, Depp is featured as no more than a supporting performer; he doesn't have much screen time and when he does, it's not in any meaty scenes.
Sacha Baron Cohen carries the movie as "Time," but I quickly grew tired of his humorless portrayal (when I see Cohen I want to watch him doing what he does best: comedy). Anne Hathaway (Mirana) must be shooting for the 2016 Razzie award for Worst Actress; she is SO AWFUL in this movie that even my fellow audience members were laughing out loud whenever she delivered her lines or pranced about. It's bad.
The unoriginal plot is at least simple to follow and semi-interesting; Alice travels through time to prevent disaster but learns that she cannot change the past. Alice through the looking glass? More like Alice in the time machine.
Quickly bored with the story, I found myself scrutinizing the costumes and special effects, and I cannot find any fault with either. Yes, the movie looks like a huge cartoon but it's clear that the animation was crafted with the utmost care (unlike recent Disney and Pixar films "The Jungle Book" and "Finding Dory," which both had surprisingly poor animation). Guess Disney misguidedly spent all of their CGI budget on this film. The extravagant costumes and sparkling makeup are colorful and wonderful and simply perfect, capturing the vivid imagination of author Lewis Carroll.
I am comfortable mildly recommending this film to anyone who is a fan of the artistry of animation, makeup and costuming. Everyone else would be advised to skip it.
---
Matt was unavailable for review.