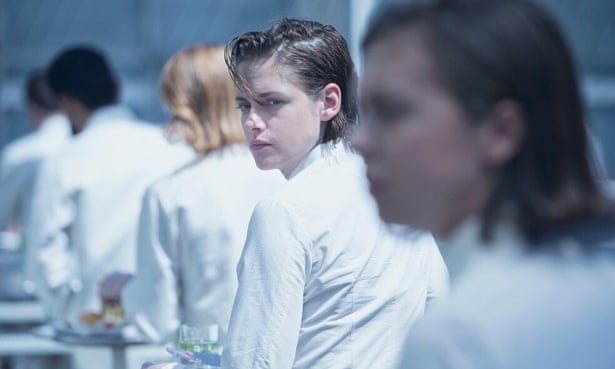 LOUISA:
---
LOUISA SAYS:
"Equals" effectively squanders a true indie film pedigree with a bland, unexciting sci-fi romance / thriller. There's director Drake Doremus ("Like Crazy," Breathe In"), at the helm as well as talented actors Kristen Stewart and Nicholas Hoult, but the film is nothing more than one gigantic yawn.
The plot is basically a retelling of the classic "Romeo and Juliet" narrative, centering around two lovers who are living in a futuristic world where emotions are nonexistent. When a disease that makes these dystopian humans feel again begins to spread, it means serious trouble for the universe in which they live. There are plenty of thought-provoking ideas at play yet none are effectively explored. It's not a bad idea for a movie, but an epic vision just isn't fully realized here.
Doremus has a very rigid directorial style (which works with the material), but even a great aesthetic can't make up for the slow, draggy story. The lethargic pacing makes for quite the uninteresting and stale experience. This film will put you to sleep, guaranteed.
"Equals" is well acted and well directed, but I simply didn't care. This one is not worth your time.
---
Matt was unavailable for review.