1. Sing Street
I can't fault director John Carney for sticking with his trademark formula; he is, after all, batting 1,000 with "Once" and "Begin Again." "Sing Street" adds to his holy trinity of exemplary music themed tales.
This musical coming of age film is set in Ireland in the 1980s. Our hero is 15 year old schoolboy Conor / Cosmo (newcomer Ferdia Walsh-Peelo) who, trying to escape an unhappy home environment and coping with being the new kid at his private Catholic school, forms a rag-tag rock band to attempt to impress a wayward wannabe model (Lucy Boynton). The ridiculously talented young cast (including Mark McKenna, Ben Carolan, and a standout star-making performance from Jack Reynor as the wise older brother) is immensely likeable, and the catchy original songs will leave you tapping your feet long after you leave the theater.
Underscored with themes of friendship and brotherly love, the movie's main focus is on the pure, unrivaled joy of creating art. If you are a musician or a fan of music, this is an absolute must-see (this movie is a genuine pleasure for creative types and will undoubtedly be savored even by those who aren't). As the boys scribble lyrics in pencil and write their own songs (or film their own hilarious new wave music videos), it reminds us to always follow our dreams and continuously forge ahead with our personal artistic expression, even in the face of failure.
As with all of writer/director Carney's best films, "Sing Street" not only celebrates music (accompanied by a tremendous original and classic 1980s era soundtrack) but shows a very deep understanding of the importance of music in ordinary people's lives. Music can serve as the best type of therapy to help us through sadness and tough times, liberating us from the worst the world has to offer. Music brings us love and wonder and happiness and allows us to escape (there's a phenomenal fantasy sequence in the film that I didn't want to see end)! Most of all, this movie is a love letter to youthful creative exuberance, artistic expression and indestructible imagination.
I loved this movie so much and I hope you'll seek it out. It's funny, it's touching, it's wistful, and it's fantastic.
2. Demolition
"Demolition" is an offbeat movie that delves deep in its exploration of grief and human relationships. It's a decidedly adult drama about self-discovery, at times considerably emotional and slightly subversive. This is complex filmmaking at its finest, and this movie spoke to me. There's a lot going on here; so much that I can't wait to watch the movie again. I'm sure it will get even richer with subsequent viewings.
After his wife Julia (Heather Lind) is tragically killed in a car crash where he's in the passenger seat, Davis (Jake Gyllenhaal) begins to fall apart. His father-in-law Phil (Chris Cooper) watches as Davis' life unravels (and weighty secrets are gradually unearthed). A handwritten complaint letter to a vending machine company over a $1.25 refund for a pack of peanut M&Ms leads to Davis' path crossing with pothead Karen (Naomi Watts) and her sexually confused son (Judah Lewis). Soon after, a strange friendship ensues and Davis literally begins to tear apart his former life. He becomes obsessed with dismantling everything in site, from espresso machines, bathroom doors, clocks, and ultimately his own memories.
This film is completely self-aware yet not cliched. (Believe me, I was ready to start rolling my eyes when Davis drives past an uprooted tree, but then we hear his voice-over blurt out that "everything has become a metaphor"). This is just one of the many perceptive aspects of the movie that thoroughly worked for me. I found it easy to relate to the story and there was something in each of the characters that rang true in my own personal experiences. Nothing feels forced — even the overt symbolism — because it's presented in a way that elicits empathy and is wholly engaging. The authenticity keeps the story from sinking into a commonplace melodrama.
The main reason I loved this film is due to the brilliant screenplay. It's wordy, insightful, intelligent and hands-down gets my vote for my favorite (and best written) screenplay so far this year. (I can't believe it was written by Bryan Sipe, the same writer who adapted the Nicholas Sparks novel "The Choice" for the screen).
There are so many things that worked in this film: the killer soundtrack, the all-around solid performances from the cast (Gyllenhaal continues his streak as the new master of the edgy performance), the style of the poignant vignettes of pleasant memories of the lead character's former life, and especially the story exposition through letter writing. When Davis begins unloading his grief and life story in his letters, the truth begins to emerge. When he writes "I don't think I really knew who she was" about his dead wife, you get a real glimpse of honesty about his marriage and his character. I loved, loved, LOVED the storytelling device of letter writing.
Hat's off to director Jean-Marc Vallée ("Dallas Buyers Club," "Wild"); he's created a fantastic work of art. Memorable scenes are everywhere, from a cathartic solo dancing bit on a bustling New York City street to the actual bulldozing of a window-heavy house to a very moving (and funny) scene about gender identity in a hardware store. One of my favorite scenes is when Davis, numb with grief, volunteers to do some work with a demolition crew. While working he steps on a nail. At first Davis howls in pain but his screams quickly turn to gleeful laughter as he realizes that yes, he still can feel pain. There are so many affecting scenes just like this, many filled with gratifying emotional surprises. It's painfully beautiful.
"Demolition" excels in telling its narrative of loneliness, self-destruction, shock, grief and emptiness in a tender and realistic way (and even adds a bit of dark humor to the mix). The movie feels raw, gut-wrenching, believable and authentic.
As I finished writing this review, I actually just said aloud: "damn, I really loved this movie."
3. En Man Som Heter Ov (A Man Called Ove)
An exploration of one's own humanity is at the center of "En Man Som Heter Ov (A Man Called Ove)," an enchanting, refreshing little gem of a film that hails from Sweden. This is a beautiful movie with a distinct voice that's filled with a delicate balance of tragedy, sadness, heartbreak, and plenty of Scandinavian humor.
Based on the bestselling novel by author Fredrik Backman, the film tells the story of Ove (Rolf Lassgård), an isolated, ill-tempered, grumpy old man who finds purpose in his life by vigorously enforcing the too-tough rules of his neighborhood block association. He shuns most people and prefers to spend his days visiting his wife's grave. When Ove decides that it's finally time to take matters into his own hands and makes plans to kill himself so he can be reunited with his wife, a young family moves in next door and an unlikely friendship is formed.
While the cantankerous Ove is tortured and haunted by the loss of his adoring wife, he soon learns that he has so much more to live for and finds a new purpose in life by helping others (from his stroke-afflicted former best friend to a homeless teenage homosexual to an injured stray cat). The plot may sound ordinary, but the film is extraordinary.
Ove's story is told in quite effective and compelling flashbacks, exploring the selective memories and the psyche of a man who has given up on life. With each failed or interrupted suicide attempt (a botched hanging stopped by the doorbell, a shotgun to the head that misfires, a carbon monoxide asphyxiation that flops), Ove remembers a previous part of his life. The story seamlessly switches from present to past, giving the audience a glimpse into Ove's personality. He's had plenty of past instances of overwhelming happiness — and more than a few devastating heartbreaks.
There are so many delightful (and tragic) surprises that I don't want to post any spoilers here by giving away too much of the story. Let's just say that this film has a big heart. It's an oftentimes painful tale that's also very, very funny. The story is sentimental but not overly so; it's genuinely touching and will definitely pull on your heartstrings. You'd have to have a heart of pure stone not to be touched by this very special and very profound film.
"En Man Som Heter Ov (A Man Called Ove)" is a bittersweet tale of life, love, loss and loneliness, a movie that reminds us all that life is best lived surrounded by friends and family. It's also one of the best films of the year.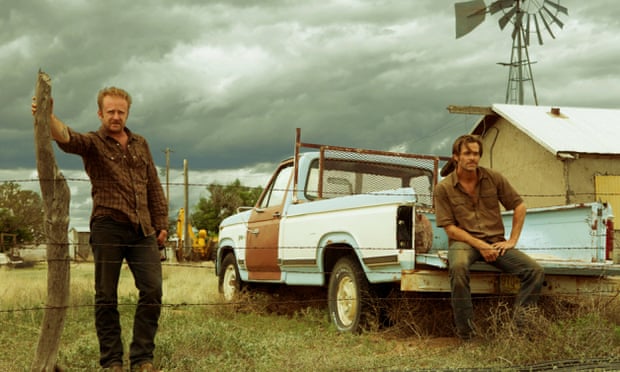 4. Hell or High Water
"Hell or High Water" is one of those little movies that comes strolling along out of nowhere and proceeds to knock your socks off. If you are looking for an extraordinarily well crafted film, this is it. It's not flashy nor splashy (this isn't an action packed shoot 'em up cops and robbers action flick), it's a complex, perceptive character study with a slow burning tension. Everything about this movie, from the accomplished lead performances to the insightful script to the phenomenal original score (by Nick Cave and Warren Ellis) to David Mackenzie's bold direction, exudes a confident cowboy swagger. I didn't want this movie to end.
The film is set in modern day West Texas and has a remarkable sense of place (reminding me much of 2010's beautifully haunting "Winter's Bone"). Giles Nuttgens' dusty, gritty cinematography feels like a broken-in pair of old leather boots, the perfect compliment to the desolate landscape shots of foreclosed farms, lonely roads and abandoned towns. You can practically reach out and touch the desperation.
Here's a rare movie where worldly, perceptive dialogue and sophisticated character development thrives; the character study is just subtle enough and the writing (from super talented screenwriter Taylor Sheridan, who wrote "Sicario," one of my Top 10 Best Films of 2015) is whip smart. The story focuses on brothers Toby (Chris Pine) and Tanner (Ben Foster), the brains and the brawns behind a scheme to rob banks in a last ditch attempt to save their family farm. The criminal duo soon find themselves being chased by Texas Ranger officers Marcus (Jeff Bridges) and Alberto (Gil Birmingham). We all know the inevitable showdown is coming, and the tension leading up to the final confrontation left my heart racing.
The performances feel so authentic and are inspired all around. Pine is stunningly effective and makes huge strides in his acting cred with this role. Foster gives another exceptional interpretation of a detestable yet sympathetic character (he's born to play roles such as this), and Birmingham is marvelously understated as a loyal friend and partner. There's no denying that Bridges is a national treasure but I really wish he wouldn't have made the choice to do that ridiculous accent he's so fond of lately; at some point he starts to come across as a Sam Elliott rip-off. It doesn't hurt the film and in fact it actually fits with the subject matter — once you get over the initial shock of it all.
"Hell or High Water" presents a story that's cynical yet hopeful, a universal story that grabs on early and never lets go. This movie is never condescending, doesn't pander to the audience, and gives me hope for the future of indie cinema's struggle to get a seat at the Hollywood blockbuster table.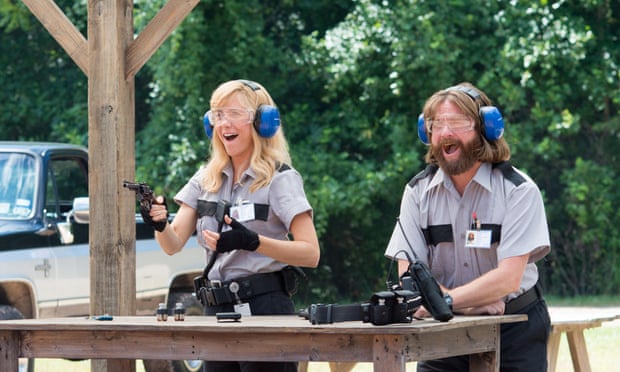 5. Masterminds
I'm still laughing the day after seeing "Masterminds," the latest wackadoodle comedy from director Jared Hess. This one is an audience divider for sure (our screening had a walkout), but if you enjoyed any of Hess' previous work ("Nacho Libre," "Napoleon Dynamite," "Gentlemen Broncos"), you'll probably like this one.
The bizarre humor is targeted to a very, very specific audience (during most of our busy screening, Matt and I were the only two people in the audience who were laughing), and those who are familiar with the Southern way of life will find an even deeper appreciation of the humor. I laughed heartily and consistently throughout the movie from beginning to end, and I have no qualms declaring "Masterminds" not only one of the funniest movies I've seen in years but THE funniest movie of 2016.
This action / comedy is loosely based on the true story of David Ghantt (Zach Galifianakis), a regular Joe who works (well, used to work) for an armored transport company in North Carolina in the late 1990s. When David develops an unrequited crush on co-worker Kelly (Kristen Wiig), she and her white trash criminal friend Steve (Owen Wilson) lure him into robbing the company. Turns out, this robbery was one of the biggest in U.S. history with a record-breaking $17 million stolen by this one dude and his not-so-smart 'masterminds' behind the operation.
This is wacky niche comedy done correctly, and the film never hits a wrong note with its bumbling quirkiness. It's loaded with very physical slapstick comedy and perfectly ridiculous deadpan humor. You have to pay attention to discover and appreciate the humor, it's not spelled out for you.
Galifianakis is funny to look at anyway, but watching him prance around in a 60s cowboy outfit while strutting down the street in Mexico is campy gold. Add in the pedigreed supporting cast and you've got yourself the perfect comedy. There are reliably kooky turns from Jason Sudeikis as a slightly inept lunkheaded hitman, Leslie Jones as a sass-talking special agent, Kate McKinnon as a flatulent weirdo (seriously, this lady is a national comedy treasure), and an all too brief stint from Ken Marino as an FBI informant neighbor. With a cast like this, you can't go wrong.
This movie is darkly funny and loaded with white trash jokes that are riotous because they are based in truth. (Just wait until you see Steve's high-rise double wide). This movie reminds me so much of this year's hysterical "The Bronze," only without the vulgarity.
Without a doubt this is one of the funniest movies I have ever seen, and I will be quoting it for the rest of my life. I was laughing so hard that I had tears streaming down my face more than a handful of times (yes, really). I highly encourage you to see this one if you laugh at the absurd.
6. The Nice Guys
The bizarre, sleazy and wildly wonderful "The Nice Guys" is sure to be a movie that divides audiences. It's one of those dark, semi-inaccessible films that defies categorization and is just plain strange. Director Shane Black skillfully captures the gritty feel and spirit of late 1970s cinema. The film's tone successfully mixes violence, humor and an enjoyable "whodunit" conspiracy storyline with some truly magnificent vintage set decor and a string of random, memorable single-serving bites of eccentric characters. (Lance Valentine Butler, credited only as "Kid on Bike," has only a couple of minutes of screen time but man oh man does he make a lasting impression)!
Jackson Healy (Russell Crowe) and Holland March (Ryan Gosling) are private detectives who team up to solve a missing persons case. March is the "brains" and Healy provides the brawn. The film is set in Los Angeles during the 1970s and centers around a murderous scheme involving the burgeoning underground p*rnography industry and the U.S. Department of Justice. It's a good story and a strong script with a very satisfying conclusion. At times the movie reminded me of a James Ellroy story, but funnier. This made me chuckle even more when Kim Basinger showed up (she and Crowe famously worked together on 1997's "L.A. Confidential," a film based on Ellroy's novel).
The two leads have a genuine, snarky chemistry, so much so that I would love to see them partner up again in future movies. The pair play off each other perfectly and are the true heart of the movie. Adding to the enjoyable performances is Angourie Rice as March's daughter Holly. You'd think a tween girl character would be the most annoying thing ever but not here; Rice is dynamite as a junior detective and has more than a few meaty scenes in the film.
The acting and set design isn't all that works: the violent action scenes (and there are lots of them) are more than noteworthy. The film's bloody opening starts with a young boy sneaking a peek at his dad's nudie magazine stash. Suddenly adult film star Misty Mountains' (Murielle Telio) car comes crashing through his house, narrowly missing the kid and maybe even crushing the family dog. This gruesome scene — complete with full frontal nudity — really sets the tone for this distinctively strange comedy. There's even more fistfights, blood, knives, gunplay and car crashes. Towards the end there's a phenomenal shootout and action sequence that takes place at a car show. Without question this scene provides one of the greatest thrill rides of the year! It's so much fun that I can't stop thinking about it days later.
If you're sick of seeing the same old boring formula films that Hollywood habitually churns out and are in need of a breath of fresh air, go see "The Nice Guys." This movie isn't for everyone, but it's a true original.
7. The Bronze
Humor is very subjective, and "The Bronze" is the perfect example of an incredibly divisive comedy that will push even the most tolerant viewers to their limit. Will you like this movie or will you bail after 10 minutes? That's hard to say. If you are a fan of classic subversive comedies like "Bad Santa," "Borat," and "A Dirty Shame," then this should be right up your alley. If you are easily offended, stop reading this review now.
From this point forward I will assume that I only have similar-minded readers, so I am confident to recommend this movie. Yes, it's a comedy about gymnastics — but it's so much more. Be forewarned that this movie is loaded with strong sexual content, graphic nudity, drug use and a steady stream of sarcastic foul language throughout. It is very, very vulgar, but it's not the gross-out, disgusting style of vulgarity as showcased in this year's "Brothers Grimsby." The film's R rating is nearly earned through profanity alone, but it's the outrageous, absolutely outlandish graphic sex scene that puts it over the top. Seriously, you have to see it to believe it: it's without question one of the funniest and most exotically choreographed sex scenes in movie history (and let's just leave it at that).
Hope (Melissa Rauch) is a former Olympic bronze medalist trapped in her glory days. This faded, small-town celebrity is an obnoxious, unemployed loser. She lives at home in her pathetic dad's (Gary Cole) basement and never changes out of her 2004 U.S. Olympics jacket. Hope has stretched her 15 minutes of fame into a decade of "privileges" (like free pizza at the local Sbarro at the mall, a reserved parking space in downtown Amherst, Ohio, and her photo on the wall in the town diner).
When local athletic ingénue "Mighty" Maggie (the perky Haley Lu Richardson) has a chance to make it onto the 2016 U.S. Olympic team, Hope reluctantly agrees to train her for a supposed $500,000 payday. As Hope realizes that her local celebrity status as a hometown hero is threatened, she has to choose between helping or sabotaging Maggie. Sebastian Stan delivers an uproarious performance as conceited gold medalist Lance, one of Hope's past sexual conquests and now a rival Olympic trainer. Thomas Middleditch charms as the sweet and nerdy Ben, a kindly, put-upon gym owner who has an inexplicable attraction to Hope.
It seems like audiences are in two different camps on this film: they either love it or they hate it, and I think a lot of that has to do with the Tonya Harding type lead character. Jokes are pushed to the limit and the vulgarity of the language here reaches epic heights. The film doesn't rely on gross-out jokes or sight gags either, its humor is mostly derived through crude, profane dialogue. I found it refreshing to see a sports movie that's not full of inspirational platitudes, and this quirky comedy takes no prisoners. There are so many laugh-out-loud moments that this film could easily become an oft-quoted cult classic.
The plot here is very basic but it works, and that's mostly because of the hysterical dialogue and the straight-faced delivery. It's hard not to laugh at the obscene, spiteful character as she spews caustic f-word laced tirades in her thick Midwestern accent. No doubt this is cruel verbal abuse, but it's also very, very funny. Hope is an ungrateful, spoiled, self-absorbed, bratty monster; an awful person who hurls insults at everyone in her path. Somehow I found myself starting to like her. You'll want to hate her, but her raunchy candor is a little refreshing, and the more obscene and cruel she gets, the more the satirical elements of the film shine through.
It's not all mean, however: throughout the story we see glimpses of the dejected, bitter woman that lies underneath Hope's ginormous bangs and tough exterior. And much like its lead character, this film is crude — but underneath it all lies a big heart.
8. Busanhaeng (Train to Busan)
It's not too often that I leave a movie wishing it had been longer, but oh how I wanted "Train to Busan" to go on for at least another hour. Maybe two hours. This is one of the most well made, exciting, emotionally engaging zombie movies I've seen, and it's a must-see (in particular) for fans of the genre.
This South Korean zombie horror thriller is best described as a mash-up of "Snakes On A Plane," "28 Days Later," and "Snowpiercer." Most of the action takes place on a crowded bullet train, creating an ideal sense of urgency with an overly claustrophobic setting for a zombie epidemic. The train is a safe place from the terror that's consuming the rest of the country, but of course an infected person makes their way onboard: and all hell soon breaks loose. The idea of a zombie outbreak onboard a packed train is one that doesn't exactly cover much new ground, but it's a highly entertaining concept and is exceptional throughout in both storytelling and filmmaking.
The frentic story is skillfully realized through thrilling action sequences from director Sang-ho Yeon. Not only is the film exciting, but it's also visually impressive and looks and feels gorgeous — not an easy feat when things start going from bad to worse. Much worse.
What makes this movie work is that it's genuinely emotionally charged. I was fully invested in all of these characters, none of which come across as mere disposable caricatures. Every passenger we meet feels authentic and sympathetic, making every unpredictable and shocking plot twist all the more distressing. There were plenty of times where I had a physical reaction, either by audibly gasping or feeling as if I had been punched in the gut. I give an enormous amount of respect to the actors here; they are accomplished across the board and their work in this film is truly exceptional.
Seok Woo (Yoo Gong) is a divorced dad accompanying his daughter Soo-an (the phenomenal Soo-an Kim) to see her estranged mother. Rounding out the group of survivors are a teenage athlete (Woo-sik Choi) and his girlfriend (Sohee), a selfish businessman (Eui-sung Kim), alpha male Sang (Dong-seok Ma) and his pregnant wife Sung (Yu-mi Jeong). This makes for an eclectic, engaging group of strangers that are forced to band together in order to persevere in their new world reality.
There's a not-so-subtle message reminding us to be kind to each other and the film touches on mild political commentary about Korea's class system, but it never once feels preachy. It's a fast-packed, tightly crafted, bloody tale of redemption in the face of a total loss of humanity.
This is international cinema at its finest, and "Train to Busan" ranks among the very best in the zombie genre.
9. Whiskey Tango Foxtrot
"Whiskey Tango Foxtrot" is a refreshingly apolitical film based on real-life war reporter Kim Barker and her memoir, The Taliban Shuffle: Strange Days in Afghanistan and Pakistan. The book and film detail her years spent as a reporter in the Middle East in the early to mid 2000s. If there is a target audience for this film, I am definitely it. As a former student of journalism, I am drawn to movies about reporters; as a female, I gravitate towards movies with strong women characters. I think this one is going to divide audiences in a big way — you are either going to find it disorganized and chaotic, or you'll really enjoy what this film is trying to accomplish.
First things first: this film is being grossly mis-marketed as a comedy. It's not. This is a straight line drama with a few laughs interspersed throughout. Since this movie was based on a real reporter's personal experiences while embedded in the war torn Arab world, it gives a deeply personal glimpse inside the world of wartime journalists. The writer's lingo is everywhere and all of it (including the multitude of very creative swear words) feels completely authentic. I went in expecting a loaded subtext of U.S. government bashing and a blatant anti-war sentiment, but I was surprised that there was none of that on display. This movie simply presents a strong, character-driven story. It's not a propaganda piece that's trying to convince you of a certain point of view.
There's a strong sense of humanity to this story, and the most effective scenes are those that deal with cultural gender politics. You get a glimpse into what it must be like to be a reporter in a foreign country, from the adrenaline rush of getting caught up in a lead story (or a dangerous combat shootout) to the alcohol fueled downtime in the foreign press corps' barracks. The exploration of the addictive nature of war zone reporting and its subsequent high is all the more compelling when told from a woman's point of view. (I absolutely loved, loved, LOVED the perfect end scene. It's easily one of my favorite endings of any movie I've seen in a very long time).
Admittedly, "Whiskey Tango Foxtrot" becomes a bit of a muddled mess by the third act, where there are simply too many stories competing for attention. As a result, the better ones get lost in a bunch of noise. There's a love story, a war time accident, kidnappings, workplace problems, drunken parties, and daring military rescues. The whip-smart dialogue and powerful supporting performances from Billy Bob Thornton (as a sage Marine general), Margot Robbie (as an earnest British correspondent), and Martin Freeman (as a lovably sexist freelance photojournalist) keep things afloat. Never do their characters seem phony or bogus.
I never thought I'd say this, but Tina Fey is absolutely fantastic in the lead role. There's not one false note in her performance, and it's evident that this was a passion project for the actress. It's easily the best role of her career and it's going to be hard for her to top this.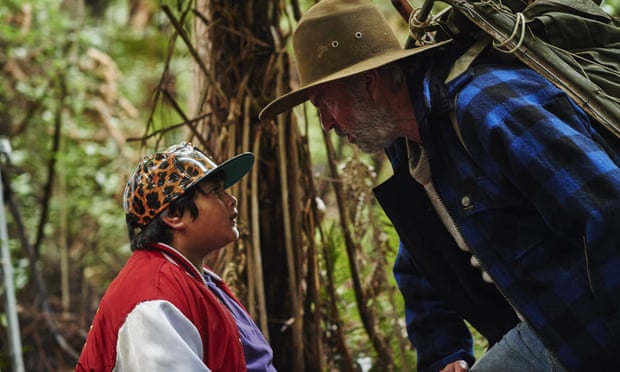 10. Hunt for the Wilderpeople
Quirky films must be well executed in order to work, and luckily the rabidly original "Hunt for the Wilderpeople," based on Barry Crump's book "Wild Pork and Watercress," meets the challenge. Taika Waititi (if you haven't yet seen his brilliant films "What We Do in the Shadows" and "Eagle vs Shark," rent them now) is back at the directorial helm with this farcical tale of a 60 year old curmudgeon and a wayward 13 year old foster kid. Waititi's kooky sense of humor shines throughout this very funny (and oddly touching) coming of age film.
Ricky (Julian Dennison) is a haiku spouting, hip-hop loving foster kid who ends up at the rural mountain home of rugged Hec (Sam Neill) and kindly Bella (Rima Te Wiata). Child services agent Paula (Rachel House) even calls Ricky a "very bad egg" when she drops him off at his latest in a long line of unsuccessful foster homes. When a tragedy strikes, Ricky fakes his own death, sets off into the woods, and gets lost. When Hec comes to his rescue, there's an accident and the pair find themselves stuck in the wilds for several weeks. A huge misunderstanding ensues and the duo become outlaws on the run, being chased by everyone from incompetent cops, child services, rogue game hunters, a lunatic survivalist, and finally the army.
The handsome New Zealand wilderness is beautifully shot and gorgeously framed, and the look and style of this film is incredibly polished for such a small production. Waititi has as much of an expert eye for visual flair as he does for goofy, irreverent humor. Some of the jokes are just plain unsettling (there's a running joke about "child molesterers" — not a typo — that comes across as more unpleasant than amusing), but for every awkward and squirmy wisecrack there's a comedy goldmine (the cameo by Waititi as a local preacher is one of the funniest scenes in years). The pitch-perfect comic timing and deadpan banter between Ricky and Hec is what makes the movie quite the enjoyable ride.
Make no mistake: this is a very oddball movie, but it's also loaded with universal themes that everyone can relate to. It's outlandish and peculiar, but also provides a poignant exploration of grief, loneliness and what it means to be a family.
BEST MOVIES OF 2016: HONORABLE MENTIONS
These fantastic movies came very close to making the list of my Top 10 Best of the year: